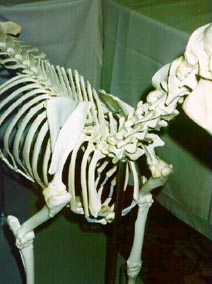 Look at the ribs; this shows what "flat bone" really looks like.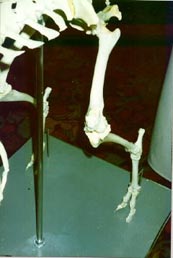 Splayed toes/feet start with the bone structure! Note the stifle joint is not a "ball and socket", but two "balls" on top of each other, held together by ligaments. A reminder to support that stifle while trimming those back feet.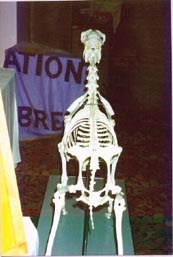 Showing that this doe was open in her shoulders; if she had lived to an old age she would probably been in pain from bone rubbing on bone.